Tam Lin
work in progress, my project - pictures for medieval english ballad
I was fascinated about the Old English ballad. And I very like to draw vector illustration.

O, I forbid you, maidens a',
That wear gowd on your hair,
To come or gae by Carterhaugh,
For young Tarn Lin is there. There's nane that goes by Carterhaugh
But they leave him a wad,
Either their rings, or green mantles,
Or else their maidenhead. Janet has kilted her green kirtle
A little aboon her knee,
And she has broded her yellow hair
A little aboon her bree,
And she 's awa to Carterhaugh,
As fast as she can hie...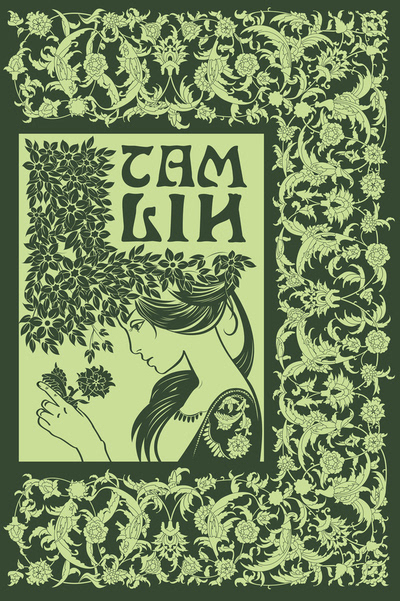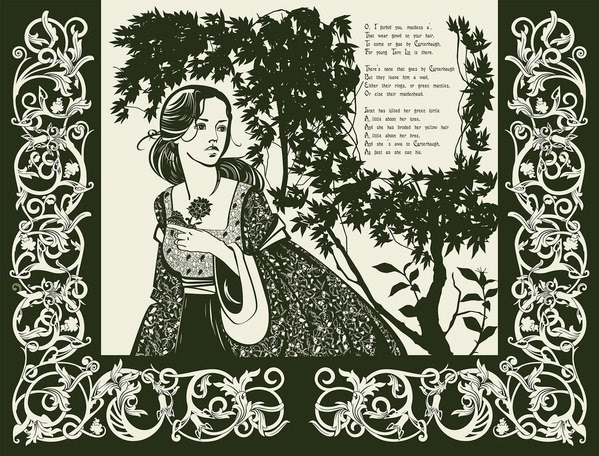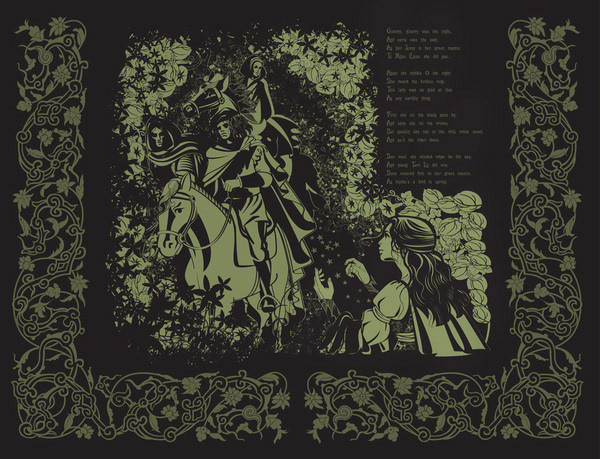 This is an unfinished project, the work will be added